1833-1842
As a companion to Henry Fox Talbot's new wife on their belated wedding tour, Amélina revisited many of the places she already knew from her travels with the elder Feildings in 1821-1825. Henry Talbot was not such an easy travelling companion, being more interested in botanizing than the arts, and Amélina and Constance, his wife, occasionally rebelled, but she had the delight of joining Caroline, with Lord Valletort and the baby ('Bimbo', later fourth Earl of Mount Edgcumbe), in Varese (near Lake Como), Milan, Genoa and Nice.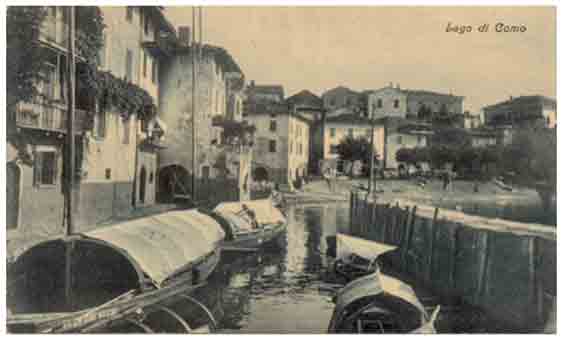 Caroline had always been a talented sketcher of people and places, and so was Talbot's wife, Constance, though Talbot was not: he himself has recorded that this tour inspired the research which resulted within a few years in his photographic method.
Amélina's return to Hopwood in May 1834 was enlivened by Mary Hopwood's marriage to Lord Molyneux, Lord Sefton's heir, in July.
When she returned to Paris the following year, and finished the fifteenth volume of her Journal, it seems that Amélina feared her connection with Lacock and the Feilding family might be at an end.
In fact she was to be intimately involved with Fox Talbot's family for most of the rest of her life, as his business agent in Paris when he began to market his photographic method (follow this link to see a letter from Fox Talbot to Amélina), and then at Lacock as companion to his wife and children, until she died there, an honoured member of the household, in 1876, and was buried in Lacock churchyard in the Talbot family grave.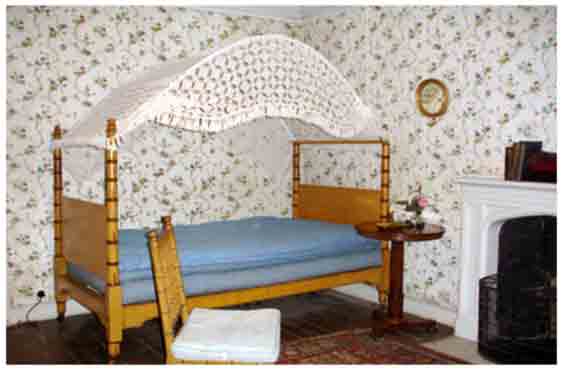 Amélina is mentioned in Mathilda Talbot's book My Life and Lacock Abbey (George Allen and Unwin, 1956). Mathilda, the grand-daughter of Henry Fox Talbot, saw her only once, when a child, but she gives a vivid description of her as an old lady living in Lacock Abbey. She was known to the children as Lalla, while her friends called her Mamie or Amandier. Mathilda remembers her sitting in the Upper East Bedroom: "I remember her in the armchair, with a soft white wrap round her shoulders [...] I noticed her bright dark eyes and wavy white hair. [...] Mme Petit was a woman of many interests, deep religious convictions and great breadth of view [...] she had a fine voice and played both the piano and the harp [...] She spoke Italian as well as her native French, and she also spoke German."